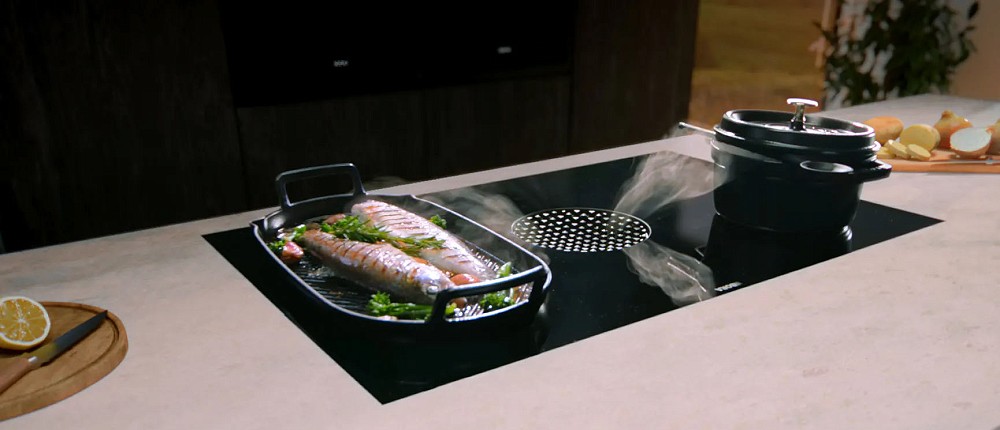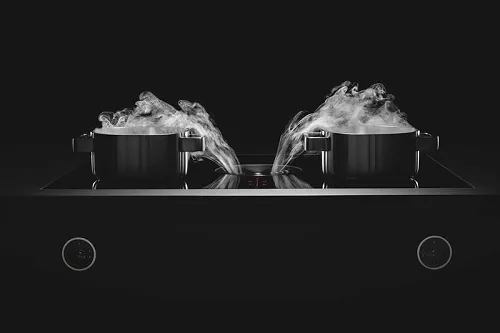 Cooktop extractor systems
The end of the extractor hood. Instead of letting cooking vapours and odours rise in the first place, we draw them away where they are created – the BORA effect
Fresh Air
BORA draws off odours and grease particles directly from the cookware. This prevents cooking vapours from rising up and spreading annoyingly throughout the whole room. The grease particles released during cooking are effectively trapped in the stainless steel grease filter. This will make you feel like you are cooking in the fresh air.
Clear View
BORA means freedom from the constraints of conventional extractor hoods. No edges or corners at head height. No stooped stance. No steam to block your view or cloud up your glasses. No restriction on visibility. Thanks to BORA, chefs are not trapped on their own but can interact with guests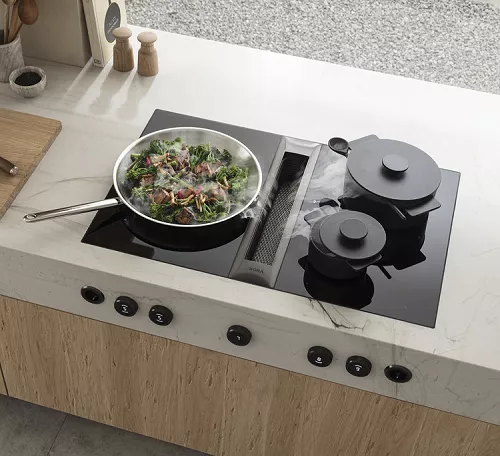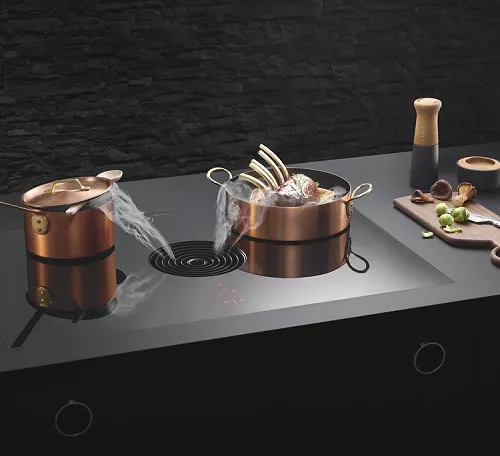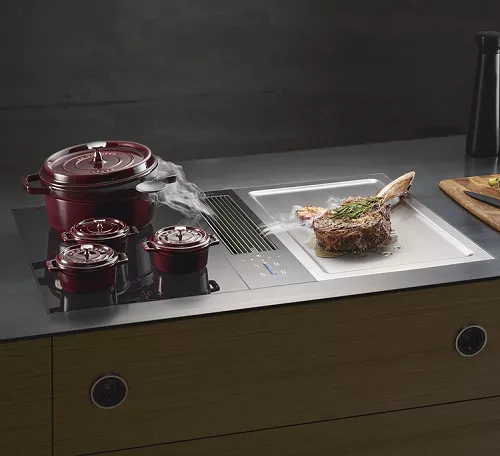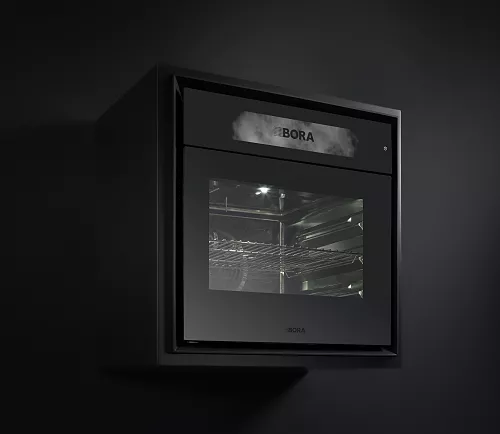 BORA flex ovens
The new comfort of cooking. Having developed the revolutionary BORA extraction technology, we are now using steam in its finest form – for cooking and baking.
The BORA X BO is controlled via a huge 19-inch touch display that can also be lifted up if necessary. The touch display simply responds to the touch of your fingertips, just like a smartphone. Numerous preset programmes and an intuitive user navigation make cooking as easy as pie!